Pasadena Car Accident Injury Lawyer
Over 45 Years of Experience You Can Trust!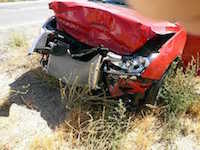 Our Pasadena car accident lawyers and law firm provide expert personal injury legal services for those injured in auto, motorcycle and other accidents, and for the relatives and families of those killed in car and other accidents for wrongful death claims, in Pasadena, California, a city located in Los Angeles County, California. If you had a car accident or other personal injury claim in Pasadena or anywhere else in California, please contact our attorneys and legal team now for a completely FREE CONSULTATION. Pasadena is home to the world famous Rose Bowl and is bordered by several communities including Highland Park, Eagle Rock, South Pasadena, San Marino, Temple City, San Gabriel, Arcadia, Sierra Madre, Flintridge and Altadena. As of the 2010 United States Census, the population of Pasadena was 137,122, making it the 180th-largest city in the entire United States.
Pasadena Fatal Car Crashes and Road Traffic Accident Statistics for 2011
Fatal accident count: 5
Vehicles involved in fatal accidents: 5
Fatal accidents caused by drunken drivers: 3
Persons involved in fatal accidents: 9
Pedestrians involved in fatal accidents: 3
Source: City-Data.org
---
Car accident Information
In a crash, the faster your body stops, the worse you may get hurt
A car striking an immovable object, such as a tree, at 30 mph subjects the body to a force equivalent to jumping off a three-story building and landing on the sidewalk
Although safety belts ease the speed of which your body stops, and air bags cushion the impact, you can still get seriously hurt.
Crash injury data on head on collisions show leg or foot injuries are the most common, followed by upper extremities (arms, wrists, hands
Source: United States Census Bureau
A Pasadena car accident can not only injure but also severely traumatize the victims involved so it is very important to have a knowledgeable & experienced car accident lawyer on your side. Our senior attorney has more than 45 years of success in handling car accidents and other personal injury cases in Pasadena and throughout all of California and our experience has given us the recognition of PERSONAL INJURY LAW FIRM OF YEAR 2011. Our aggressive but compassionate attorneys and staff have resolved many thousands of cases and work extremely hard to make the claims process easy for our clients, the victims and their families. We invite you to visit our new and updated Car Accident Web Site.
The Walch Law Corporation has effectively recovered over $100,000,000.00 in funds for its clients and provides direct help with medical care (usually without any payment until the case is resolved), specialists, property damage repair and settlement. We also invite you to read our Car Accident Testimonial Pages simply by clicking here.
One well-known injury that victims of car accidents suffer is often referred to as whiplash. Whiplash is a non-medical term describing an array of injuries to the neck caused by a sudden and irregular motion to the neck. A whiplash injury may be the outcome of abnormal stretching of the spine, for the most part, the anterior longitudinal ligament (the ligament that runs down the anterior surface of the spine) which is extended or tears, as the head snaps backwards and then forward causing a whiplash type injury. These motions push the neck muscles and ligaments past their normal range of motion, causing injury. The most frequent symptoms associated to whiplash injury from accidents consist of neck pain and stiffness, headache, shoulder pain and stiffness, dizziness, fatigue, jaw pain, arm pain, arm numbness and weakness, visual disturbances, ringing in the ears and back pain. If you, a friend or someone you know sustained any whiplash injury from any car accident or other personal injury accident in Pasadena or anywhere in California, please contact us now. Upon request, our attorneys will also refer you to doctors, including orthopedic specialists, who can provide treatment without expecting any payment until the claim is resolved.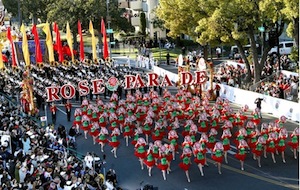 The Law Offices of Gary K. Walch provides you with the strong advocacy that you need when you or a loved one has been through a devastating car accident or other personal injury accident in Pasadena or anywhere in California. It is our job to best represent your interests and aggressively pursue your rights. Our staff handles accidents involving car, motorcycle, truck, bus, train, bicycle, pedestrian, hit and run, uninsured motorist (UM) and much more. Call us for an absolutely FREE consultation to review and analyze your car accident or other personal injury case. For your convenience you don't even need to leave the comfort of your own home. Just like many of our clients you can do everything by telephone at 818-222-3400 or toll free 866 INJURY 2 (465879 2), email (info@WalchLaw.com) or simply complete our very easy to use contact form.
FREE CONSULTATION- NO FEE UNTIL YOU WIN!
EXPERIENCE YOU CAN TRUST