Paramount Car Accident Injury Lawyer
CAR ACCIDENT WRONGFUL DEATH & PERSONAL INJURY LAWYERS, PARAMOUNT, CALIFORNIA!
Paramount, Los Angeles, California Car Accidents Attorneys with More Than 40 Years of Experience and Over 95% Success Rate!
If you received injuries in a Paramount, California car, truck, motorcycle, pedestrian or other personal injury accident, please read this now: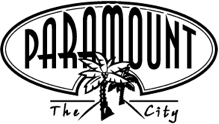 Paramount, California car accidents cause catastrophic injuries, sometimes even fatalities with wrongful death accident claims, and major car property damage. Our car accident injury lawyers have more than 40 years of experience in offering legal assistance to help you resolve your accident claim for car accident, truck accident, motorcycle accident, pedestrian accident and uninsured motorist (UM) accident cases in Paramount, California. We are a team of experienced attorneys with a full support staff helping those injured in Paramount, California. With over 95% success rate to our credit, our car injury accident attorneys leave no stone unturned to obtain justice for our clients.
Additionally, our accident lawyers and law offices provide legal advice, help find doctors, physical therapists and medical specialists, get cars repaired or replaced, help provide free rental cars and towing, and work extremely hard to negotiate top settlements for our clients.
If you had a car accident in Paramount or any injury accident anywhere in Los Angeles or California, please contact us now at 818.222.3400 or 1.866 INJURY 2 (after hours dial "1") for your FREE & CONFDENTIAL consultation and case evaluation.
WHAT OUR PARAMOUNT CAR ACCIDENT WRONGFUL DEATH & PERSONAL INJURY LAWYERS ASSIST YOU WITH:
Our Paramount, California wrongful death and personal injury lawyers are very caring and compassionate towards our clients, while extremely aggressive against the other parties' insurance company to obtain the best settlement possible for our clients. Our car accident lawyers and law offices help our clients deal with ALL aspects of their injury claim, including the following:
Vehicle Repairs: Paramount, California car accidents can cause major damages to your vehicles. Thus, our lawyers and law offices assist you with vehicle repairs or replacement if a total loss, towing, storage and free rental cars.

Medical Care: Personal injury car accidents in Paramount, California may result in serious injuries. Therefore, our accident attorneys and legal team find doctors and therapists for our clients. These medical experts usually do not charge until your claims are resolved.

Cash Advances/Emergency Loans: Paramount, CA, car accidents can hugely affect your finances. Apart from hospital and other medical bills, other expenses may accrue over time, compounded by a loss of earnings, leaving you in financial distress. Thus, our car accident attorneys assist you in procuring loans and advances.

Transportation to Doctor: Our car accident lawyers and law offices help our Paramount clients make doctor and other medical appointments; and if you have a problem getting to your doctors' appointments just let us know as our law offices can usually arrange transportation for you to and back from your doctors' offices.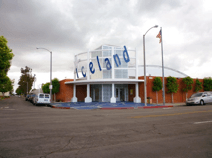 HOW TO CONTACT PARAMOUNT, CA. CAR ACCIDENT INJURY LAWYERS:
If you suffered a Paramount, California car accident, call us right now at 818.222.3400 or 1.866 INJURY 2 (after hours dial "1") for your FREE & CONFIDENTIAL car accident advice and guidance.
Simply go to our easy to use contact us form and tell us about your car accident case.
Further, look through our lawyer profiles and get to know our experienced attorneys.
Besides this, learn about the rules, formalities and procedures associated with Paramount, California car accident personal injury and wrongful death claims by visiting our car accident advice website; and for more specific advice and information about your own particular car accident claim just call us now at 818.222.3400 or 1.866 INJURY 2 (after hours dial "1") for your absolutely FREE & CONFIDENTIAL advice and consultation on your own car accident injury case.
Remember, we offer FREE legal advice on Paramount, CA car accident claims. The consultation is absolutely FREE and we work on car accident injury cases on a contingency fee basis, which means there is NO fee until you WIN! And then the fee is usually paid by the other parties' insurer and not out of your own pocket! So please contact us now as there is no reason to wait.
ABOUT PARAMOUNT, LOS ANGELES, CALIFORNIA
Located in Los Angeles County, California, the city of Paramount has a total area of 4.840 square miles. The neighboring cities of Paramount are South Gate and Downey in the north, Bellflower in the east, Long Beach in the south, and Lynwood and Compton in the west.
The Century Freeway (also known as Interstate 105) passes east-west along the northern part of Paramount. Apart from this, the Artesia Freeway (State Route 91) passes through east-west, a one-half mile short of the southern Paramount city limits. Additionally, the Long Beach Freeway (Interstate 710) passes across Paramount's western border.
The city of Paramount has a total population of 54,098, as per the 2010 US Census. Moreover, Paramount is home to the Zamboni Company, coined after Frank Joseph Zamboni Jr, the inventor of the famous Zamboni ice resurfacing machine. It is headquartered in Paramount since its inception and sells the Zamboni machines across the globe.
Paramount Fatal Car Crashes and Road Traffic Accident Statistics for 2013
Fatal accident count: 5
Vehicles involved in fatal accidents: 10
Fatal accidents involving drunken persons: 1
Fatalities: 5
Persons involved in fatal accidents: 9
Pedestrians involved in fatal accidents: 4
Source: City-Data
REASONS TO CONTACT OUR PARAMOUNT, CALIFORNIA CAR ACCIDENT INJRUY & WRONGFUL DEATH LAWYERS
Here are some of our Paramount wrongful death & personal injury lawyers and law firms' awards, credits and accomplishments:
Over a 4-decade-long membership with California State Bar.
Recovered monetary settlements of over $75,000,000.00.
Awarded Personal Injury Law Firm of Year in 2011 and 2014.
Served at Civil Litigation-Tort Section of Westwood Bar Association in the capacity of Chairperson
Graduated Phi Beta Kappa, which is the Oldest Academic Honor Society in the nation.
Graduated UCLA Summa cum laude (with highest honors from UCLA).
Awarded Personal Injury Attorney of Year in 2010 and 2014.
Having better than 95% success rate in past personal injury and wrongful death accident claims
Served at Los Angeles Superior Court in the capacity of Arbitrator.
We also invite you to read some of our TESTIMONIALS.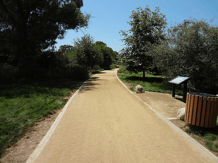 OUR INJURY ACCIDENT ATTORNYS STRIVE FOR THE BEST PERSONAL SERVICE, MAXIMUM SETTLEMENTS AND JUSTICE FOR CLIENTS
Paramount car accidents cause serious injuries and substantial car property damage. If you need any legal advice or help, here are some quick and easy ways to Contact Us:
To contact our expert car accident attorneys, please call on our toll-free number 1 866 Injury 2 or 866.465.8792 (after hours please press 1) or on 818.222.3400 (again after hours please press 1)
For our quick and easy consultation form, just fill-out our contact us form and let us know about your Paramount, CA car accident.
You can even send us an email at info@WalchLaw.com.
Remember: Our car accident injury & wrongful death lawyers and law offices provide FREE & CONFIDENTIAL consultations and case evaluations. And we work on a contingency fee basis which means there is NO Fee until You WIN! Please do not wait as you may lose your rights or make a mistake. Please do not let that happen so please contact us now.
Client Reviews
You guys did a great job in settling my case! Hope you all do well and prosper. Thank you for a job well done.
Jackie C.
We had two prior attorneys who were unable to settle our car accident case. We then hired Gary and Robert Walch and they not only got us both great settlements, but personally spent time with us explaining everything clearly. We couldn't be happier. Thank you!
A.M. and M.A.
Dear Gary, I just want to thank you for working so hard on my case! I know at times we were a bit difficult, but you did a great job. I thank you and your son for good results. I will pass your number on to any one that I run across who may need a PI attorney! I send you warm regards
Julie B.
Dear Gary, I just wanted to tell you how much I appreciate all your efforts on my behalf. The car accident was a very traumatizing experience for me. But knowing that I could trust you and your son, Robert, helped alleviate my fears and worries.
Carmella C.
Thank you for all of your hard work and thank you for making it so easy over e-mail for me. I'm a busy working mom of an Autistic 5 year old son and you guys were great. I will definitely recommend your services to family and friends.
Edna G.