Orange City Car Accident Injury Lawyer
Car Accident Wrongful Death, Personal Injury Lawyers, City of Orange, Orange County, California
Orange, California Car Accidents Lawyers with Over 45 Years of Experience and Success Rate of Better Than 98%!
If you were injured in a car, truck or motorcycle accident in Orange, California or a family member was killed and you have a wrongful death case, please read the following now: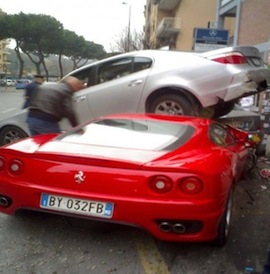 Orange, California car accidents cause serious injuries, substantial property damage, and sometimes even wrongful deaths. Our Orange wrongful death, car accident personal injury claims lawyers have a 98% success rate in managing thousands and thousands of personal injury cases in Orange, Los Angeles and all across California.
With more than 45 years of experience in handling many thousands of car accident, truck collision, motorcycle accident and many other types of accident injury claims, we are a group of accident claim lawyers offering legal services for Orange, Los Angeles and other communities in and around California.
Orange fatal car crashes and road traffic accident statistics for 2014
Fatal accident count: 6
Vehicles involved in fatal accidents: 7
Fatal accidents involving drunken persons: 2
Fatalities: 6
Persons involved in fatal accidents: 10
Pedestrians involved in fatal accidents: 5
Source: City Data
Our skilled car accident injury lawyers know how to handle car accident cases, from getting damaged cars towed and repaired, to immediate medical care without any payment due until your injury claim is resolved. We invite you to go through our testimonial section to get an idea about what other clients have said about our injury accident lawyers and law offices.
There are time rules (including the California statute of limitations) and procedural rules (e.g., in car, truck and motorcycle insurance policies, the California DMV, etc.) so please do not wait and risk losing you rights by making a mistake or missing a key time deadline. Too often a victim of an accident contacts after the time deadline has passed when California law bars any claim and recovery. Please do NOT let that happen to you. Please contact us now at 818-222-3400 or 1.866 INJURY 2 (after hours just dial "1") for your FREE & CONFIDENTIAL consultation and case evaluation. That's right, the consultation is FREE and if we take your injury accident case we shall do it on contingency fee which means there is NO fee unless and until you WIN!
What Our Orange Wrongful Death & Personal Injury Lawyers Assist You With
Our car, truck & motorcycle accident personal injury lawyers for the City of Orange, California are sympathetic and helpful towards our clients, yet extremely aggressive against the responsible insurance company. In addition to this practice, we help our clients deal with the following: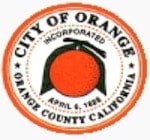 Medical Care: Personal injury car accidents in Orange, CA often leave victims dealing with serious injuries that require medical care. Our Orange attorneys help our clients obtain medical care, including medical doctors, chiropractors, neurologists, physical therapists, and other specialists such as plastic surgeons, orthopedics, dentists and others, usually without expecting any payment until the case is resolved. In addition to this, our injured clients can receive help for medications and X-Rays, such as MRI and CT Scans, all this usually with no payment due until your case is resolved.
Vehicle Repairs: Orange, CA car collisions can cause substantial damages to cars, motorcycles and trucks. Our Orange car accident lawyers and law offices help our clients with their car and other vehicle repairs, total loss settlements, towing, storage and, if required, free car rental.

Irvine Park Railroad in Orange, California

Transportation to the Doctor: The accident lawyers at our personal injury & wrongful death law offices for Orange, California assist clients in finding doctors, arranging appointments and, when required, arrange transportation for injured clients to and from the hospital and medical clinics. If you have a transportation problem post collision, just let us know so we may help you.
Cash Advances/Emergency Loans: Orange, California car accidents can weaken your finances especially with astonishing medical bills and added expenses to take care of at a time when you may suffer a loss of earnings. Our understanding car accident lawyers and legal team for Orange, California will aid you as appropriate in receiving loans and advances to cover these additional expenses.
How to Contact an Orange Car Accident Injury Lawyer
If you or a family member was injured in an Orange, CA car accident or any motor vehicle accident, or a family member was tragically killed and you have a wrongful death accident claim, then you can contact us right away for a FREE & CONFIDENTIAL accident personal injury consultation and case evaluation. Our inury accient attorneys provide this consultation and evaluation absolutely FREE!
To tell us more about your car accident INJURY case, simply call us now or click here.
To know more about our qualified and proficient lawyers you can take a tour through our lawyer profiles. Furthermore, visit our Car Injury Accident WebSite to learn about the procedures, formalities and the various rules that are associated with Orange, CA personal injury and wrongful death claims.
Additionally, to receive more specific help about your own particular car accident injury case please call us at 818-222-3400 or 1.866 INJURY 2 (after hours just dial "1") for an absolutely FREE & CONFIDENTIAL consultation on your car accident injury or wrongful death accident case.
Remember, our car accident injury lawyers offer FREE legal consultations and evaluations on Orange, CA car accident claims and take our clients' cases on a contingency fee basis, which simply means there is NO fee until your case has been resolved!
About Orange, California
Orange is a city located in the county which bears its name, Orange County, California. The City of Orange and Orange County are both located in Southern California, just south of Los Angeles.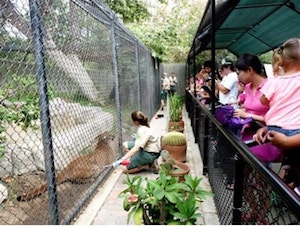 The City of Orange is approximately 3 miles north of the county seat, which is in Santa Ana. Orange is unusual in this region because of the many homes in its old Town District that were built prior to 1920. While many other cities in the region demolished such houses in the 1960s, Orange decided to preserve them.
The small affluent city of Villa Park is surrounded by the city of Orange. As per the 2010 census, the population of the City of Orange is about 139, 812. Also, the city has an area of 25.2 square miles, 24.8 square miles of which is land and 0.4 square miles of which is water.
The city is well known for its year round pleasant weather. On average, the warmest month being August and the coolest month being December. The Orange County area is also subject to the phenomena typical of a microclimate. Snowfall is extremely rare in the city basin, but the mountains within city limits typically receive snowfall every winter. Orange is home to various parks, lakes, a small zoo, a university, and a wildlife sanctuary. Most highways do not go through Orange but rather begin or end there.
In the education sector, the city has various schools and universities. Some of the famous ones are Chapman University, El Modena High School, Santiago Canyon College, Village Park High School and a few more.
Orange is and has been home to many famous persons over the past years including Don Aase, Erica Blasberg, Rob Deer, Charles Gipson, Robby Gordon, Bud Daley and others.
Reasons to Contact Our Orange, California Car Accident Wrongful Death & Personal Injury Lawyers
Our Orange lawyers really care about our clients, from providing excellent personal service to obtaining the best result possible. We strive to prove clear simple answers to all questions and keep our clients informed about the process. Further, here are some of our wrongful death & personal injury law firms' credits, awards and accomplishments: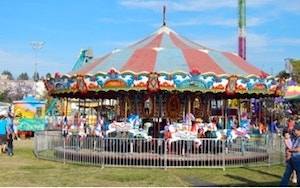 Having more than 45 years experience and membership with California State Bar.
More than 98% success rate in resolving thousands of personal injury and wrongful death accident claims
Graduated UCLA Summa cum laude (with highest honors from UCLA).
Having recovered monetary settlements of over $100,000,000.00.
Graduated Phi Beta Kappa from UCLA, which is the Oldest Academic Honor Society in the nation.
Awarded Personal Injury Law Firm of Year in 2011 and 2014.
Awarded Personal Injury Attorney of Year in 2010 and 2014.
Selected Top Lawyers In California (Based on Highest in Ethical Standards & Professional Excellence)
Served at Los Angeles Superior Court in the capacity of Arbitrator.
Served as Chairperson of the Civil Litigation-Tort Section of Westwood Bar Association in nearby Los Angeles.
Our Orange, California Personal Injury and Wrongful Death Claims Lawyers Strive for Maximum Settlements and Justice for Clients
Car, truck, motorcycle and other accidents in Orange, CA can cause overwhelming and catastrophic injuries, resulting in personal injury and wrongful death cases. If you need any kind of legal help and want a FREE consultation, then here are some quick and very easy ways to Contact Us:
To contact our experienced car accident attorneys, please call on our toll-free number 1 866 Injury 2 or 866-465-8792 (after hours just press 1) or on 818-222-3400 (again after hours just press 1)
You can even send us an email 24/7 at info@WalchLaw.com.
For an easy and confidential consultation, fill-in the details in our contact us form and let us know about your Orange, CA car accident or any other injury claim anywhere in Orange, Los Angeles or California.
We offer an absolutely FREE & CONFIDENTIAL consultation AND there is NO fee unless & until you win. We work on a contingency fee for our services on accident cases, which means there is NO FEE until You WIN, so you do not need worry about money!
Please do NOT wait – please call or contact us now. You will be very glad that you did.