Coachella Car Accident Injury Lawyer
Coachella, California Car Accident Personal Injury Lawyers!
Car Accident Wrongful Death & Personal Injury Lawyers In Coachella, Riverside County, Calif!
With Over 45 Years of Experience and Success Rate of More Than 98%!
If you were injured in a Coachella, CA personal injury collision with a car, motorcycle or truck, please see the following now: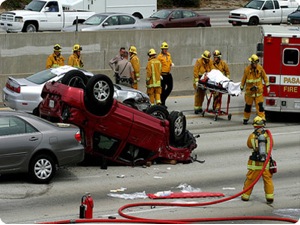 Coachella, Riverside County California car accidents can cause catastrophic injuries, fatalities with wrongful death claims and serious property damage to cars, trucks and motorcycles, sometimes even a total loss. Our car accident personal injury and wrongful death lawyers provides legal services for car accidents, auto collisions, other motor vehicle accidents and other serious personal injury and wrongful death claims for Coachella, Riverside County, San Bernardino, Palm Springs, Palm Desert and all of California.
With more than 45 years of experience in handling car accident and other accident injury claims, we are a group of tenacious personal injury claims lawyers who are devoted towards obtaining the best results for our clients. Our Coachella, Riverside accident injury claims lawyers can help you with what to do if you or someone you care about are involved in a car, truck, motorcycle, pedestrian or any other accident injury claim.
What Our Coachella, Riverside California Wrongful Death & Personal Injury Lawyers Assist You With
Our Coachella personal injury & wrongful death car collision attorneys are sympathetic towards our clients, who are victims of car accidents, and our injury accident lawyers offer the best support possible to victims and their families with:
Coachella Fatal car crashes and road traffic accident statistics for 2014
Fatal accident count: 2
Vehicles involved in fatal accidents: 3
Fatal accidents involving drunken persons: 1
Fatalities: 2
Persons involved in fatal accidents: 4
Pedestrians involved in fatal accidents: 1
Source: City-Data
Vehicle Repairs: Coachella, California car accidents may cause serious damage to your car and other motor vehicles. Our Coachella, CA car accident lawyers and law offices help you with vehicle repairs including free rental, towing and storage repairs and when appropriate diminution in value post repairs or total loss replacement.
Medical Care: In many car accidents, serious injuries are likely to happen requiring medical care and physical therapy. Our Coachella lawyers help our clients to find the required doctors and other medical specialists like orthopaedic surgeons, neurologists, psychologists, dentists, etc, including MRI and CT scans for our clients. These medical specialists provide all the necessary treatment usually without expecting payment until the case has been resolved as they want you to receive all the medical care you deserve even if you cannot afford to pay for it when received.
Cash Advances/ Emergency loans: Car accidents can largely affect your financial state. Medical bills stack up, sometimes shaking your finances. Thus our personal injury attorneys will help you in acquiring emergency loans and advances, when required.
Transportation to Doctor: Our car accident attorneys and law offices assist our clients in finding appropriate doctors, arranging appointments and, when needed, often arranging transportation for injured clients to and from the hospital, medical clinic and other doctor and physical therapy appointments. If you need help with transportation, just let us know.
How to Contact a Coachella Car Accident Injury Lawyer
If you are a victim of a car or auto accidents with a personal injury in Coachella, Riverside, California contact us now for your FREE & CONFIDENTIAL car accident personal injury consultation. You may call us at 1.866 INJURY 2 or at 1.818-222-3400 (after hours just dial 1) or via internet 24/7 by just clicking here and fill-in our simple form to let us know about your car or auto accident case.
To know more about our accident injury lawyers, including their education, background and experience, please see our lawyer profiles. Also, learn about the procedures and formalities that are involved in handling injury and wrongful death claims by clicking here. To get specific counselling about your particular car accident injury or anything regarding death case call us now at 818-222-3400 or 1.866 INJURY 2 (after hours dial "1") or for some general information please visit our Car Injury Accident Web Site
Our expert accident injury attorneys offer an absolutely free legal consultation on accident cases and take our clients' cases on a contingency fee basis. That is, you pay NO fee until your case is resolved. The amount that we charge is usually paid through the recovery money, which usually comes from the other parties' parties or the insurance company. In other words, the claim is usually made against the other parties' insurer, it is handled by their insurance company and paid by their insurance company.
About Coachella, Riverside County, California
Known as the "City of Eternal Sunshine", Coachella City in Riverside County, California is the easternmost city in the region which is collectively known as the Coachella Valley. Largely a rural and agricultural community in the desert, Coachella is one of the state's fastest growing cities in the late 20th century. The eastern side of the valley is below sea level, and the area's average elevation is 68 feet below sea level. The Salton Sea, a saltwater lake located about 10 miles South of Coachella, lies 227 feet below sea level.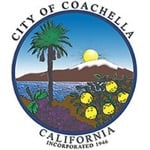 The city also lends its name to the Coachella grape fruit. The town's stretch of State Route 111 is even named Grapefruit Boulevard in its honor. Near the city limits of Coachella are three casinos on Indian reservations: Fantasy Springs Resort and Casino, Spotlight 29 Casino, and Augustine Casino, which are owned and operated by Native American tribes.
Famous film director Frank Capra, for example, It's A Wonderful Life, is buried in the Coachella Valley Cemetery. In 2001 Huell Howser Productions, in association with KCET/Los Angeles, featured Coachella in California's Gold.
Our Coachella Car Accident Personal Injury Lawyers Help You With Medical Care and Strive to Get You Maximumcompensation
With over 45 years' experience successfully resolving thousands of car , auto, truck, motorcycle and bicycle accident injury claims in Coachella, Riverside County and all through California; our expert car accident lawyers fight to obtain the compensation and damage claims that our injured clients deserve. This includes all damages allowed under California law for all injuries and damages suffered from car accident and other motor vehicle collisions including the following money damages: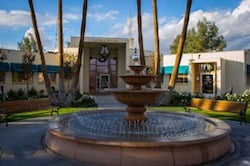 All past and future medical expenses, pertaining to, but not limited to, ambulance, paramedic, emergency room and hospital, doctor and other specialists, physical therapy, MRI and other scans, psychological therapy, dental charges and medications;
Loss of enjoyment of life and all the activities you missed-out on;
All property damage, including repairs and total loss damages;
Diminution of value of your car or other motor vehicle since a motor vehicle is worth less post repair in comparison to what it was worth pre-collision. You should be paid for this additional loss in value;
All rental charges and time without your car or other vehicle even if you could not afford to rent a replacement vehicle (also known as loss of use);
All past and future pain, suffering, emotional distress and inconvenience;
All past and future loss of earnings and all-time lost or missed at work, even if paid for this missed time under employee sick leave benefit, vacation time or other benefits as allowed under the California Collateral Source Rule. The responsible party should not benefit by payments made by others (e.g., your employer) or the work benefits you have earned and may have used up;
If in case the injury occurred while working, then also pursuing all benefits permitted under California's Workers' Compensations laws.
Punitive and exemplary damages when the other party has acted willfully, intentionally and/or with a conscious disregard of your rights & safety;
And any and all other appropriate damages and compensation permitted under California law.
Our Coachella, Riverside, Los Angeles and California Car Accident Personal Injury Lawyers are Reliable Because
We have over 45 years experience successfully winning cases for our clients.
We seek the maximum recovery for your case.
We have recovered over $100 million dollars for our clients.
Our entire law firm concentrates in handling Car Accident Injury Claims. This is the area of law that we practice.
We have a success rate of our 98%!* If we do not think you have a good claim, we shall tell you and there is NO charge for our initial consultation on personal injury cases which is always FREE.
We offer immediate assistance with cash advances and emergency loans when appropriate as we understand the many problems that result from serious injuries, including high hospital and other medical charges, being out-of-work, loss of income, etc.
Awarded Personal Injury Law Firm of Year in 2011 and 2014.
Awarded Personal Injury Attorney of Year in 2010 and 2014.
We were chosen to be in the Top Lawyers In California (Highest in Ethical Standards & Professional Excellence)
Our Coachella, California Personal Injury and Wrongful Death Claims Lawyers Strive to Get Justice for Clients
Coachella, California car accidents can cause devastating and catastrophic injuries resulting in personal injury and wrongful death cases. If you need legal help and to start want a FREE consultation now, here are some quick and very easy ways to Contact Us:
To contact our experienced car accident attorneys, please call on our toll-free number 1 866 INJURY 2 or 866-465-8792 (after hours just press 1) or on 818-222-3400 (again after hours just press 1)
For an easy, free and confidential consultation, fill-in the details in our simple contact us form and fill us in on your Coachella, Riverside County CA car accident or any other injury claim.
You can always send us an email 24/7 at info@WalchLaw.com.
As you see we offer an absolutely FREE & CONFIDENTIAL consultation and case evaluation AND there is NO fee unless & until you win. We work on a contingency fee for our services on accident cases, which means there is NO FEE until You WIN, so you do not need worry about money!