Castaic Car Accident Injury Lawyer
Car Accident Wrongful Death & Personal Injury Lawyers Castaic, California!
Castaic, California Car Accidents Lawyers with Over 45 Years of Experience and Win More Than 98%!
If you were injured in Castaic, California personal injury car, truck or motorcycle collision, please see the following now: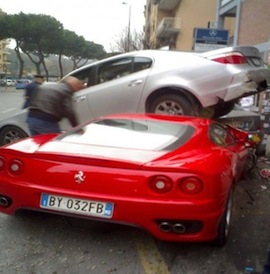 Castaic, California car accidents cause serious injuries, sometimes deaths with wrongful death claims, and substantial property damage, sometimes even total losses. Having more than 45 years of experience in handling thousands and thousands of car, truck, motorcycle, bicycle, pedestrian and uninsured motorist (UM) accidents and other accident injury claims in Castaic and the rest of California, we are a team of very experienced attorneys offering our legal services in Castaic, Los Angeles and all of California.
Our personal injury lawyers in Castaic fight for maximum monetary compensation. We guide clients through complex formalities and procedures, such as time deadlines and the statute of limitations that involves personal injury claims.
Our injury lawyers and personal injury law office staff will put in their best efforts to live up to the expectations of our clients and provide them with solutions in the best possible way. We are very easy to contact and we want you to call us now so we can try to help you now. And please click here to see what our clients have said about us in our testimonial section.
There are many time rules (including the California statute of limitations) and procedural rules (e.g., in car insurance policies, the California DMV, etc.) so please do not wait. Call us at now at 818-222-3400 or 1.866 INJURY 2 (after hours dial "1") to get an abasolutely free consultation and case evaluation. If we can help you we shall tell you; if not, we shall also tell you and the consultation is FREE. There is NO charge and if we take your Castaic car accident injury case we work on a contingency fee which means that there is NO fee until you WIN!
What Our Castaic, California Wrongful Death & Personal Injury Lawyers Assist You With
Our Castaic, California personal injury & wrongful death car collision lawyers are sympathetic towards our injured clients and their families; and we offer the best support possible to car accident victims and their families, including with: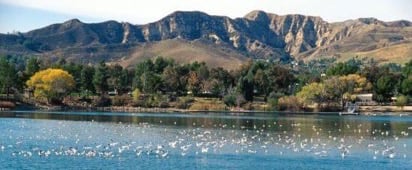 Vehicle Repairs: Castaic, California car accidents often result in major damages to car, truck and other motor vehicles. Our Castaic, CA car accident lawyers and law offices help you with vehicle repairs including free rental, towing, storage, diminution in value and replacement of total loss vehicles when applicable.
Medical Care: In many car accidents, serious injuries are likely to happen requiring medical care and physical therapy. Our Castaic attorneys and expert legal staff help clients find the required doctors and other medical specialists like orthopedic surgeons, neurologists, psychologists, dentists, physical therapists, etc, including MRI and CT scans for our clients. These medical specialists provide all the necessary treatment usually without charging any fee until the case has been resolved as they want you to receive all the medical care you deserve.
Cash Advances/ Emergency loans: Car accidents can substantially and adversely affect your financial state. Medical bills stack up shaking our finances, while at the same time often income is reduced. Not a good combination. We recognize this so our personal injury attorneys and law offices will help you in acquiring emergency loans and advances, as and when required and appropriate.
Transportation to Doctor: Our Castaic and Los Angeles car accident lawyers and law offices assist our clients in finding doctors, arranging appointments and, when needed, we often can arrange transportation for injured clients to and from the hospital, medical clinic and other doctor and physical therapy appointments. If you need help getting to your doctor, just let us know.
How to Contact a Castaic Car Accident Injury Lawyer
If you are a victim of a car accident with a personal injury in Castaic, California contact us now for your FREE & CONFIDENTIAL car accident personal injury consultation. Click here and fill-in our simple, confidential form to let us know about your car accident case.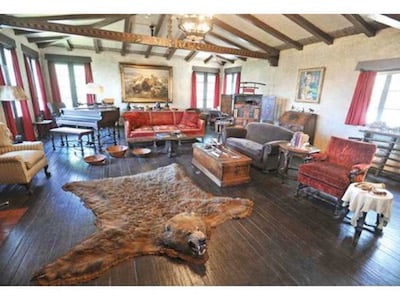 To know further information about the car accident claims process, go through our lawyer profiles to learn more our injury attorneys' experience and proficiency. Also, learn about the procedures and formalities that are involved in handling wrongful death claims. To get specific counseling about your particular car accident injury or anything regarding death case call us now at 818-222-3400 or 1.866 INJURY 2 (after hours dial "1") or visit our Car Injury Accident Web Site
Be sure that we offer an absolutely free legal consultation on accident cases and take our clients' cases on a contingency fee basis. That is you pay no fee until your case is resolved. The amount that we receive is paid through the recovery, usually from the other parties' insurance company. And if we do not take your case, there is NO fee.
About Castaic, Los Angeles County, California
Castaic, California is a rural unincorporated community that is located on the northern part of Los Angeles Country, California. Castaic has the last traditional roundup with horses, lariats and branding irons in Los Angeles. The community has a total area of 7.3 square miles that include the Val Verde and Chiquito Canyon areas. It has a total population of 19,015 as per the 2010 census.The region experiences warm and dry summers.
Some of the popular tourist attractions in Castaic are Willaim S Hart Museum & Ranch, Magic Mountain, Castaic Lake and Pyramid Lake where boating and swimming are the favorite pastimes.
Reasons to Contact Our Castaic, California Car Accident Wrongful Death & Personal Injury Lawyers
Some of our personal injury & wrongful death law awards and achievements include:
Castaic, California Fatal Car Crashes and Road Traffic Accident Statistics for 2014
Fatal Accident count: 5
Vehicles involved in fatal accidents: 7
Fatal accidents involving drunken persons: 2
Fatalities: 5
Persons involved in fatal accidents: 12
Pedestrians involved in fatal accidents: 1
Source: CityData
Our entire personal injury & wrongful death law firm focuses on handling cases of personal injury accidents, including car accidents in Castaic, Calif..
Over a 4-decade-long excellent membership with California State Bar.
Having more than 98% of success rate in personal injury and wrongful death cases in California.
Served in the position of Chairperson at Civil Litigation-Tort Section of Westwood Bar Association.
Graduated Phi Beta Kappa, one of the oldest Academic Honor Society of the nation.
Awarded Personal Injury Law Firm of Year in 2011 and 2014
Awarded Personal Injury Attorney of Year in 2010 and 2014.
Many other awards available to see on our home page.
Our Castaic Personal Injury and Wrongful Death Accident Lawyers Strive for Maximum Settlements and Justice for Clients
Castaic car accidents can cause devastating and serious injuries and sometimes wrongful death cases. Our expert car & truck accident lawyers are available to help you. It is very easy and convenient to contact our Castaic death injury attorneys.
You can contact us 24/7 through these quick and easy ways:
To contact our experienced personal injury & wrongful death accident attorneys, you can call on our toll free number 1866 INJURY 2 or 866-465-8792 (after hours please press 1) or 818-222-3400 (after hours please press 1)
Also you can fill-in the contact form provided to inform us about your Castaic, CA car or truck injury or death case.
Send an email at info@walchLaw.com
We provide FREE consultation and work on a contingency fee for our services on accident injury claims which means our injury lawyers do not charge you until the time your case is resolved – so there is no risk to you. Please do NOT wait. Please contact us now so we can begin to help you now.