Canoga Park Wrongful Death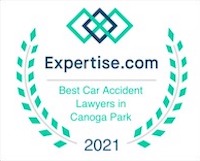 Life moves pretty fast in Southern California, even in the neighborhood of Canoga Park. Several small community parks and a public pool keep residents active and engaged, while L.A. is only about 30 minutes to an hour away (depending on traffic, of course). Sometimes the most exciting activities are also the most dangerous, while something as benign as driving to the grocery store can prove deadly if you're in the wrong place at the wrong time. Life is too short to live in constant fear, but it's important to understand that serious accidents that result in death can happen to anyone, anywhere.
If another party is to blame for a loved one's death, such as a drunk driving accident or construction site mishap, you may be able to seek compensation for your losses through a wrongful death claim. These claims, of course, can't erase what happened, but they can help you avoid further setbacks after the death of someone who's close to you. The following is an overview of wrongful death claims in California, how liability is established, the importance of working with a Canoga Park wrongful death lawyer, and more. At Walch Law, we are the local lawyers you want to hire following a negligent death- call now.
Who May File a Wrongful Death Claim?
Since the deceased party obviously can't file suit, they're not the plaintiffs in these claims. Instead, wrongful death claims are meant to compensate those whose lives are directly impacted by an individual's death, typically spouses, children, and others who are financially or emotionally dependent. In legal terms, we say those who are legally eligible to file this claim have standing. Sometimes these claims are tied to intentional or even criminal acts, such as homicide, but not necessarily. Sometimes a party's negligence that resulted in someone's death is the basis for wrongful death.
The following parties, based on their relationship to the deceased, may file a wrongful death claim:
Surviving spouse or domestic partner
Surviving children
If none of the above apply, then anyone who would be entitled to the decedent's estate (such as parents or siblings) may file a claim
Anyone who can prove they were financially dependent on the decedent
Although you have two years from the date of death in which to file your claim, you don't want to wait too long before you call a Canoga Park wrongful death lawyer. Still, it's important to take some time to grieve before you pursue your claim.
Liability for Wrongful Death Claims
Generally speaking, wrongful death claims are based on intentional acts, negligence, or strict liability. For instance, if someone died as the result of a new car with a faulty braking system, the car maker may be held strictly liable for the dangerous product they sold. If the death was caused by a drunk driver, their negligence would be the basis for your claim (even though their impaired driving is a criminal act). Finally, an intentional killing, or even an intentional assault and battery that results in the victim's death, can establish the basis for a wrongful death claim. The most famous example of this is the wrongful death trial of former athlete and actor O.J. Simpson filed by the families of two murder victims. Simpson was found liable for their deaths, even though he was acquitted of murder in his criminal trial.
Wrongful death claims must satisfy the following legal elements:
A human died
This death was caused either by another's negligence or intent to cause harm
Surviving family members are suffering monetary injury as a result of the death
A personal representative for the decedent's estate has been appointed
To establish liability for wrongful death, the plaintiff must demonstrate "a preponderance of evidence," which means the defendant is more likely than not to be liable for the individual's death. This is a lighter burden of proof than the "beyond all reasonable doubt" standard required for a guilty verdict in a criminal case.
Wrongful Death Claims and Damages
While you'd much rather bring your spouse or other loved one back, the only remedy for a civil wrongful death claim is monetary compensation. How do you quantify your loss? Some of it is fairly straightforward, but your attorney will help you put together a complete picture of losses and translate it into actual damages.
Damages for wrongful death may include (but aren't limited to):
Funeral and burial expenses
Lost financial support
Loss of household services
Loss of companionship, affection, and intimacy
Call an Expert Canoga Hills Wrongful Death Lawyer
Nothing can replace what you've lost, but you can recover the expenses and for other losses you've suffered after the death of a loved one. These claims greatly benefit from the help of legal counsel. The Law Offices of Gary K. Walch, a Law Corporation can help you get some peace of mind throughout the process. We have over four decades of experience winning these types of cases and know the importance a settlement check means for you not just financially but from a closure standpoint as well. We are ready to get started when you are.