Burbank Car Accident Injury Attorney
Burbank Car Accident Wrongful Death & Personal Injury Lawyers!
Burbank Personal Injury & Wrongful Death Lawyers with over 45 Years of Experience and More Than 98% Success Rate!
If you or a loved one was injured in a Burbank, Los Angeles, Calif., car collision, please read this: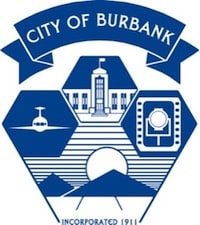 With over 45 years of experience in handling wrongful death and personal injury claims in Burbank, Los Angeles and all of California, our car accident personal injury lawyers fight for maximum compensation and assist our clients through all of the complex formalities and procedures. Our car accident injury attorneys and law offices truly care about you and make every possible effort to help our clients in such difficult situations. Just call us now at 818-222-3400 or 866-INJURY2 (after hours dial "1") for your FREE consultation and case evaluation. And for more information about car accident claims, please click here.
Our Burbank Car Accident Personal Injury Lawyers Will Assist You in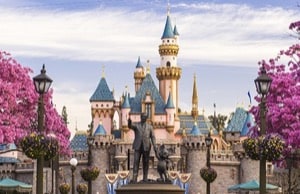 Vehicle Repairs: Our personal injury lawyers will make appropriate arrangements for the damaged vehicle repairs including towing, free rental and storage repairs to the extent possible.
Medical Care: If you or a loved one suffers injury during the accident, such as injury to your head, neck, shoulders, back and/or knees, then we will arrange for doctors and other medical experts to provide examinations and treatments, often including pain medications, physical therapy and/or chiropractic adjustments. These medical experts usually will treat you without any fee due until your case is resolved.
Cash Advances/Emergency Loans: Car accidents can adversely affect your financial situation. Medical bills stack up and often earnings are reduced due to leaves taken and time missed from work during the treatment period. We often can help you with emergency loans and advances as appropriate. Please ask us about this service.
Transportation to Doctor: We can help arrange your medical appointments and visits and often arrange transportation there when needed. Again, please ask us about this service.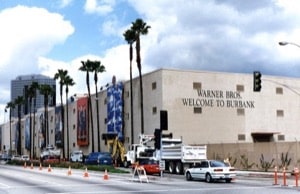 If you or a loved one was involved in a car accident in Burbank, contact us now for your FREE & CONFIDENTIAL personal injury consultation. Just click here to use our simple fill-in the blank form. Further, visit our lawyer profiles to learn about the experience of our expert personal injury attorneys.
Visit our Car Injury Accident Web Site or speak to a counselor about your car accident case at 818-222-3400 or 866 INJURY2 (after hours dial "1"). Keep in mind, we offer an absolutely FREE consultation and, if we take your car accident injury case, our lawyers and law offices work on a contingency fee basis, meaning NO fee is due or paid until you WIN.
About Burbank, California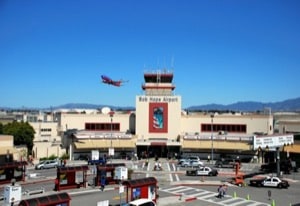 A beautiful city located in Los Angeles county, Burbank has a population of about 103,340 as per the 2010 US Census. Being just a few miles from Hollywood and with several topnotch media and entertainment companies located in Burbank, like Warner Bros. Entertainment, Cartoon Network Studios, Nicktoons Studios, Warner Music Group and The Walt Disney Studios, Burbank is aptly known as the "Media Capital of the World". Burbank also houses the Bob Hope Airport (a much smaller, more convenient and easier to use airport for many than LAX, which is located many miles south in Los Angeles) and Bob's Big Boy, a very popular restaurant chain in the region.
Some notable personalities from Burbank include Ryan Lavarnway (MLB catcher), Sterling Beaumon (actor & musician), Tyler Blackburn (actor & singer), Kelly Blatz (actor & model), Tim Burton (film director & producer), Paul Cameron (football player), Chris Marquette(actor), Tex Ritter and Jason Ritter, to name a few.
Motor vehicle traffic crash facts in the United States (2015 Data)
Sixty percent of fatal crashes in 2015 involved only one vehicle. Of the persons who were killed in traffic crashes in 2010, 31% died in alcohol-impaired driving crashes
Less than 1 percent (29,989) of all police-reported motor vehicle crashes in 2015 resulted in a death.
Burbank fatal road traffic accidents statistics for 2014
Fatal accident count: 4
Vehicles involved in fatal accidents: 5
Fatal accidents caused by drunken drivers: 1
Fatalities: 4
Persons involved in fatal accidents: 4
Pedestrians involved in fatal accidents: 18
Why Choose the Walch Law Offices?
Served in the position of Arbitrator at Los Angeles Superior Court.
More than 45 years membership with the California State Bar.
Graduated UCLA School of Law, 1975.
Graduated UCLA Summa cum laude (with highest honors).
Won over $100,000,000.00.
Served in the position of Chairperson of the Civil Litigation-Tort Section of Westwood Bar Association.
Winning with a success rate of over 98% in our personal injury & wrongful death accident cases!
Attorneys warded Personal Injury Attorney of Year in 2010, 2014 and 2017.
Graduated Phi Beta Kappa, which is the Oldest Academic Honor Society in the nation.
Awarded Personal Injury Law Firm of Year in 2011, 2014 and 2017.
Our Car Accident Lawyers Fight for Maximum Settlements and Justice for Our Injured Clients
Here are some quick ways to Contact Us 24/7: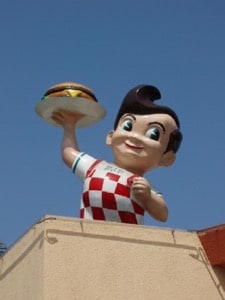 To contact our skilled Burbank car accident personal injury and wrongful death attorneys, please call on our toll-free number 1 866 Injury 2 or 866-465-8792 (after hours please press 1) or on 818-222-3400 (again after hours please press 1)
Just fill-in the details in our contact form and inform us about your Burbank personal injury or wrongful death case.
Send an email at info@WalchLaw.com.
Apart from providing a FREE consultation, we work on a No Fee Until You Win basis!