Beverly Hills Personal Injury Lawyer
PERSONAL INJURY ATTORNEYS and CAR ACCIDENT ATTORNEYS IN BEVERLY HILLS, CALIFORNIA
If you were injured in any personal injury accident in Beverly Hills, Ca., including a trip and fall, slip and fall, other premises liability incident, or pedestrian, car, truck or motorcycle collision, or have an Uninsured Motorist (UIM) or Underinsured Motorist (UIM) claim, or have a Diminished Value (DV) property damage claim, then please contact our top highly experienced Beverly Hills Lawyers for an absolutely FREE consultation and case evaluation. Our Beverly Hills personal injury and wrongful death accident attorneys have superb experience, credentials and a record of success to get you the best results possible:
Our Beverly Hills lawyers have won thousands of injury accident cases
We have 45 years of experience you can trust and rely upon
We have won over 98% of our cases (and we are required to add past success is no guarantee, representation or prediction of success on any other case*)
Our entire legal team is dedicated to providing our clients with the best personal service and to obtain the very best results possible for our clients
We have law offices in Beverly Hills, conveniently located at the corner of Beverly Drive and Santa Monica Blvd at 9440 Santa Monica Blvd, Suite 301, Beverly Hills, CA 90210.
Our local telephone number for our Beverly Hills law offices is 310.279.5255; and our toll free number for Beverly Hills and all of Los Angeles and California is 1 866 INJURY 2 or 1 866 465 8792 (after hours, press "1" for immediate assistance).
Personal injury, premises liability and car, truck, motorcycle and pedestrian accidents causing serious personal injuries and sometimes even death resulting in a wrongful death claim by the family heirs of the person (called the decedent) killed in the accident can happen at any time. We are here to help you and handle everything needed to not only win your case but to provide you with supportive, caring personal service throughout the entire process.
Our Beverly Hills personal injury and wrongful death accident attorneys and law firm handle cases for Beverly Hills, all of Los Angeles and the entire state of California, and we provide these important services for our injured clients and their families:
FREE CASE EVALUATION AND FREE CASE CONSULTATION
REFERRALS TO DOCTORS ON A LIEN BASIS – MEANING PAYMENT IS NOT DUE UNTIL YOUR CASE IS RESOLVED
REFERRALS TO SPECIALISTS, ALSO ON A LIEN
NO FEE UNTIL YOU WIN!
CASH ADVANCES
REPAIR OR REPLACE DAMAGED VEHICLE
DIMINIMISHED VALUE (DV) RECOVERY – SO AFTER YOUR CAR, TRUCK, MOTORCYCLE OR EVEN YOUR BICYCLE IS REPAIRED, IT MAY BE WORTH LESS THAN IT WAS BEFORE YOUR ACCIDENT BECAUSE AFTER A SERIOUS COLLISION IT IS ALMOST IMPOSSIBLE TO RESTORE IT TO ITS FULL PRE-COLLISION CONDITION. WHEN THIS OCCURS WE MAY BE ABLE TO RECOVER THIS DIMINISHED VALUE (DV) FROM THE RESPONSIBLE PARTY'S INSURANCE COMPANY AFTER YOUR CAR, TRUCK, MOTORCYCLE OR BICYCLE IS FIXED!
AMBULANCE, HOSPITAL AND OTHER MEDICAL EXPENSES
LOST WAGES, INCOME, PROFITS, BONUSES AND COMMISSIONS
PAIN, SUFFERING, DISTRESS, LOSS OF ENJOYMENT OF LIFE ACTIVITIES, INCONVENIENCE, DISABILITIES, AND OTHER LOSSES
PUNITIVE DAMAGES AND EXEMPLARY DAMAGES
TRANSPORTATION TO YOUR PHYSICAL THERAPISTS, DRS AND OTHER PLACES
MAXIMUM MONEY RECOVERY FOR YOUR CASE!
45 YEARS EXPERIENCE WINNING PERSONAL INJURY CASES
WE HAVE WON THOUSANDS AND THOUSANDS OF PERSONAL INJURY ACCIDENT CASES
WE HAVE WON MORE THAN 98% OF OUR PERSONAL INJURY AND WRONGFUL DEATH ACCIDENT CASES*
WE OFFER SPECIAL CARE AND SERVICE TO OUR INJURED CLIENTS AND THEIR FAMILIES
WE HAVE ALL THE NEEDED RESOURCES TO WIN YOUR CASE
WE SEEK MAXIMUM MONEY RECOVERY FOR EACH CLIENT
OUR PARTNERS, OWNERS AND LAWYERS TRULY CARE ABOUT OUR CLIENTS AND ARE AVAILABLE TO HELP YOU AND TALK TO YOU AT NO ADDITIONAL CHARGE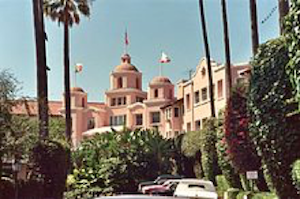 Our Beverly Hills personal injury and wrongful death law offices are located at the corner of Beverly Drive and Santa Monica Blvd., between Santa Monica and downtown Los Angeles, and we handle injury accident and wrongful death cases in Beverly Hills, Los Angeles, Westwood, Brentwood, Culver City, Mar Vista, Venice, Marina del Rey, the Miracle Mile District, West Los Angeles and all of California.
If you live or work in Beverly Hills or had any personal injury accident in Beverly Hills, whether its an elevator accident, trip and fall, other premises liability accident or car or other motor vehicle collision, please call us now or simply click on our contact link to reach us 24/7.
Did you know that Beverly Hills is a separate city located within Los Angeles County, it was incorporated in 1914, and has a population of about 35,000 residents, a little more than half of whom are women.
Beverly Hills is surrounded by the cities of Los Angeles and West Hollywood. Key streets running through Beverly Hills include Wilshire Blvd., La Cienega, Burton Way, Rodeo Drive, Beverly Drive, Santa Monica Blvd. and Sunset Blvd.
Beverly Hills is famous for its celebrities (perhaps the first were Douglas Fairbanks and Mary Pickford who built a mansion called "Pickfair" on Summit Drive in 1921; later also Frank Sinatra, Dean Martin, Elvis Presley, Ray Charles, Tony Curtis, Jennifer Aniston and former President Richard Nixon), luxury hotels [e.g., The Beverly Hills Hotel (completed in 1912), Beverly Wilshire Hotel, The Beverly Hilton, and The Peninsula Beverly Hills], and its Rodeo Drive shopping area.
Famous restaurants include Lawry's the Prime Rib, Mastro's Steakhouse, the Ivy, Wolfgang Puck's Spago, Cut Beverly Hills located in the famous Beverly Wilshire Hotel (scene of the movie Pretty Woman), the Polo Lounge, Crustacean, the Stinking Rose (for garlic lovers) and the infamous Beverly Hills deli, Nate 'n Al!
If you, a family member or anyone else you care about was injured in any accident in Beverly Hills, Los Angeles or California, please call us now at 1.866 INJURY 2 or contact us now for an absolutely FREE case consultation and if we take your case there is NO fee until you WIN!
So please do NOT wait. Things only get worse when you delay. Also, keep in mind there are many required procedures and time deadlines, including to file suits, some even only six (6) months from date of incident (such as Beverly Hills and California government claims).
We want to help you now with any needed medical care, car repair or replacement, filing your claim and handling your accident claim from beginning to end. With our experienced attorneys and law offices you have 45 years of experience!
Success in winning thousands and thousands of injury accident and wrongful death claims.
And the personal attention that comes from a family law office and a winning team on your side!
SO PLEASE DO NOT WAIT OR DELAY
PLEASE CONTACT US NOW –YOU WILL BE GLAD YOU DID!