Immigration FAQs
FREE Citizenship Case Consultation
1-866 INJURY 2
or
1-866-465-8792
FAQ on Immigration
Frequently Asked Questions in the World of Immigration Law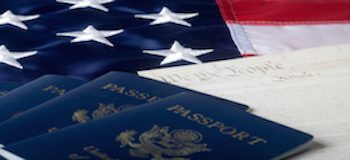 The following Immigration topics are covered in the below FAQ sections. Simply click on the topic of interest below to learn more about each topic:
While we previously handled immigration cases, we still provide some general immigration information for assistance to the general public. This is no substitute for consulting with an immigration attorney about your specific case, which we strongly recommend.
Thus, we urge you to consult with an immigration attorney and if you need assistance in finding one please contact our offices for help.
Meanwhile, we continue to offer an absolutely FREE consultation and case evaluation for anyone injured in a car, truck, motorcycle or any other accident or to any family who suffered the death of a family member with a wrongful death accident claim in Los Angeles, Orange, Riverside, San Bernardino, San Fernando Valley, Ventura and all of California
We have over 45 years experience handling personal injury & wrongful death accident cases and during that time our injury accident lawyers have successfully resolved thousands and thousands of injury accident cases.
There are many easy ways to contact our personal injury & wrongful death accident lawyers:
Call us:

Local: 818-222-3400 (after hours, please press 1)
Toll Free: 866-465-8792 (after hours, please press 1)

Send us an email at info@WalchLaw.com
On personal injury accident cases & wrongful death accident cases there is NO charge for our initial consultation – it is absolutely FREE! And we work on a contingency fee which means we do not get paid until you win and then our fee comes out of the recovery paid by the insurance company and not out of your own pocket!
We look forward to speaking with you and helping you resolve your legal problems.
FREE CONSULTATION & CASE EVALUATION – NO FEE UNTIL YOU WIN!